Needle-free injection is called "gentle injection" by the world health organization. It does not have a needle, virtually painless and can avoid cross contamination. It is considered by the industry to open a new chapter in the field of injection and will have a brighter future.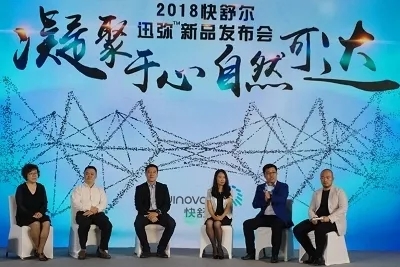 On June 15, the new product launch of TECHiJET was held in Beijing. Professor Li Qifu(Director of Chongqing Diabetes Center, Doctor of Medicine and Doctoral Tutor), Professor Ran Xingwu (Professor of Endocrinology, Chief Physician, Deputy Director of Endocrinology, Director of Diabetic Foot Diagnosis and Treatment Center of West China Hospital of Sichuan University), Professor Zhang Lihui (Director of Endocrinology Department, Second Hospital of Hebei Medical University), Professor Xie Xiaomin (Director of Endocrinology Department, Yinchuan First People's Hospial) and Professor Ma Zhongshu (Director of Endocrinology, Tianjin General Hospital) and other well-known experts in the endocrine filed participated in this conference. Experts had a comprehensive exchange and discussion on the topics related to needle-free injection. Beijing Television Station, Central People's Broadcasting Station, Xinhua News Agency, People's Daily, CCTV Network and other media reporters came to witness the official listing of the new generation of Quinovare products, TECHiJET needle-free injector.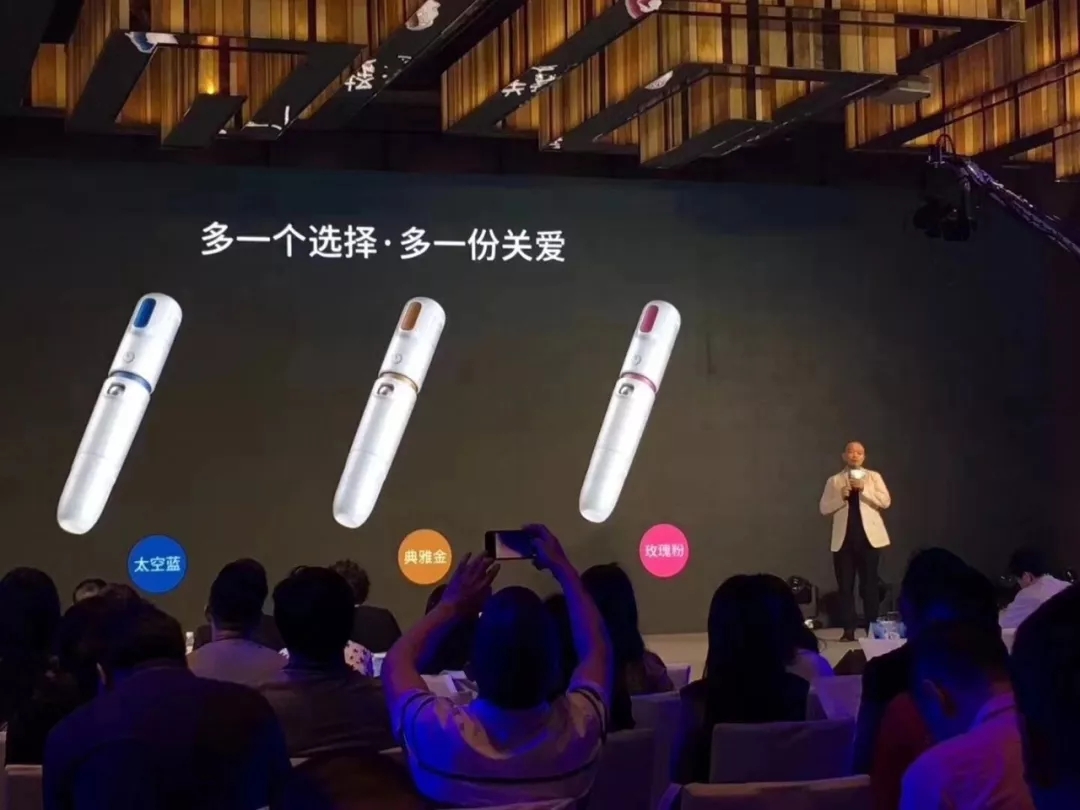 With the increase of diabetes mellitus, the number of patients needing insulin injection is rising, and the public's demand of needle-free injection is increasing. According to the IDF data of the International League of Nations in 2017, the number of diabetes mellitus is the highest in China which has become the most prevalent country of diabetes mellitus. The number of adult diabetes mellitus (20-79 years old) has reached 114 million.
As a high-tech enterprise integrating production, research and marketing in needle-free field in China, Zhang Yuxin, the founder, told us about the development process of Quinovare over ten years at the new product conference. Now Quinovare has a 100,000-grade purification workshop and automation production line, with an annual production capacity of up to one million consumables. As a leader of the industry, Quinovare continuously defines new standards for needle-free injection technology, contributing to the innovation and development of Chinese brands.
As the advocate of needle-free injection in China, Quinovare introduced
the smallest and lightest
independently-developed integrated needle-free injector in the world, which quickly attracted the attention of many participants once it appeared. Mr. Chen Suning, Director of Quinovare Product Center, said that compared with insulin pump, needle-free injection is affordable and more convenient to use; compared with needle injection, needle-free injection has more advantages.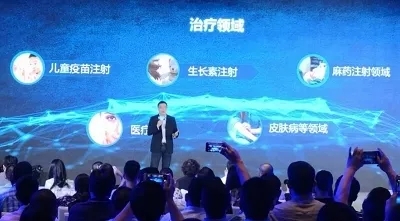 Although China started late in the field of needle-free injection research, it developed rapidly. "Needle-free syringes, in addition to their own advantages of needle-free, have gradually moved towards a more accurate and humane direction." Zhang Yuxin, general manager of Beijing QS Medical Technology Co., Ltd, said, "In the future, Quinovare will always insist on and focus on needle-free diagnosis and treatment, constantly develop innovative products and services, work with doctors, patients and families to cope with the challenges of disease, and provide patients with more personalized data management, diabetes management program and integrated chronic disease management system. It will provide more accurate patient chronic disease management data for medical staff to assist in professional treatment. And in the field of AI artificial intelligence to further expand product applications, to achieve AI injection and effective disease management. Quinovare firmly believes that needle-free diagnosis and treatment will make the world better."